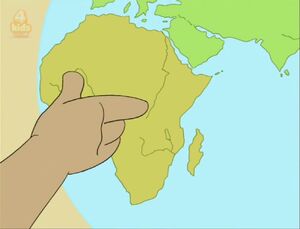 Africa is the home of animals like Leo.
The largest desert in the world, the Sahara, is found all over in the north of the continent. The west is made up of jungle while the east has the savannas and the Great Rift Valley, plus the island Madagascar.
Localities
Edit
Sahara desert
Great rift valley
Atlas mountains
Mount Kilimanjaro
Okavango marshland
Appearances
Edit
The Adventures of Blinky Bill
Ad blocker interference detected!
Wikia is a free-to-use site that makes money from advertising. We have a modified experience for viewers using ad blockers

Wikia is not accessible if you've made further modifications. Remove the custom ad blocker rule(s) and the page will load as expected.