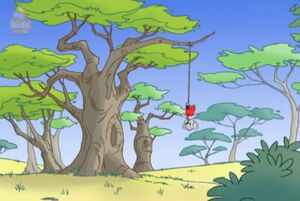 African Plains is the home of the animals now Blinky Bill, Nutsy Flap and some new friends to get Leo home.
Leo Leads the Way
Edit
TBA
Monkey Business
Edit
TBA
Diamonds Are Forever
Edit
TBA
Blinky's Birthday Surprise
Edit
TBA
Baby Elephant Walk
Edit
TBA
Residents
Edit
Giraffes
Edit
Elephants
Edit
Appearances
Edit
Ad blocker interference detected!
Wikia is a free-to-use site that makes money from advertising. We have a modified experience for viewers using ad blockers

Wikia is not accessible if you've made further modifications. Remove the custom ad blocker rule(s) and the page will load as expected.