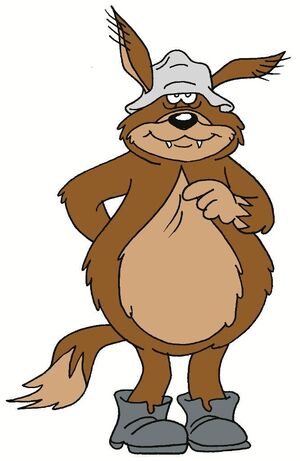 One of the three children of the Tree for Dingoes family.
Meatball
is not clever but he has muscles.

He plays the drums in How Green Is My Greenpatch.
Bio of the Television Seasons
Edit
TBA
Appearances
Edit
Voiced by
Edit
It's possible that Meatball is the oldest of the dingo-children, as in Blinky and the Magician he was shown to have false-teeth.
Main article: Meatball Dingo/Gallery