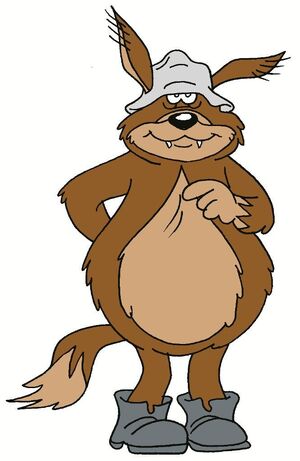 One of the three children of the Tree for Dingoes family.
Meatball
is not clever but he has muscles.
Bio of the Television Seasons
Edit
TBA
Appearances
Edit
Voiced by
Edit
It's possible that Meatball is the oldest of the dingo-children, as in Blinky and the Magician he was shown to have false-teeth.
Ad blocker interference detected!
Wikia is a free-to-use site that makes money from advertising. We have a modified experience for viewers using ad blockers

Wikia is not accessible if you've made further modifications. Remove the custom ad blocker rule(s) and the page will load as expected.