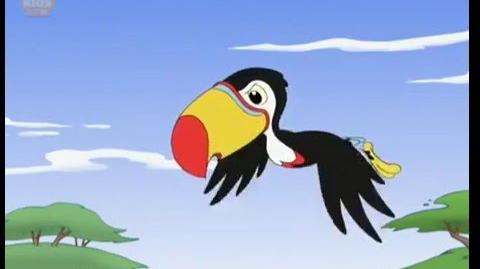 Monkey Business is the eighth episode of Blinky Bill Season 3.
Blinky comes across a monkey tribe. Yoyo discovers that they are actually chimps. After feeling insulted by Blinky's gang, Yoyo wanders off. Tico sabotages the balloon and sets a trap for Blinky involving Yoyo and the Circus Bros. The Circus Bros. are driven away by the chimp tribe and Flap coaxes Yoyo to rejoin his friends and continue his search for home.
Characters
Edit
Locations
Edit
Main article: Monkey Business/Gallery
Coming Soon!