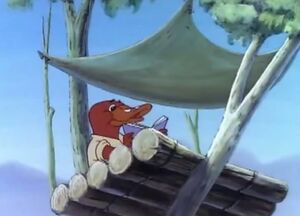 Mr. Platypus
is
Flap's
father. He wears glasses and brown clothes.
In Blinky Bill: The Mischievous Koala aka Working Class Man Edit
He is seen as a background character and doesn't have any roles.
In The Adventures of Blinky BillEdit
He is seen having the job of a fireman, as seen in "Mayor Blinky Bill". In "Blinky Saves Twiggy" he once took Flap fishing.