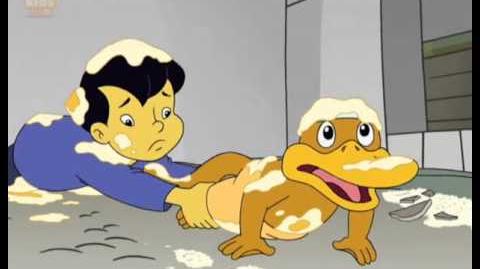 Operation Free Flap is the twelfth episode of Blinky Bill Season 3.
Over China, Flap falls out of the balloon and Blinky has to make an emergency landing. A boy named Hugh takes Flap and cares for him at home. The Circus Bros. arrive in China and see Flap on the local news. While Flap thinks of ways to make Hugh's mother laugh again (which she hasn't ever since his father died), Blinky starts a getaway plan in time to stop the Circus Bros. from taking Flap. After a tearful goodbye to Hugh, Flap rejoins the others to continue their journey.
Characters
Edit
Locations
Edit
Main article: Operation Free Flap/Gallery
Coming Soon!